Alexandra Tribe is speaker at IAFL conference in Dubai
Family Law Conference in Dubai
On 12th to 14th November, 85 family lawyers from around the world met to discuss family law issues, and in particular family law in the Middle East. Speakers included a number of lawyers practising in the region including Elham Hassan from Bahrain, Mert Yalcin from Turkey, Sumaiya al Balushi from Oman, Hassan Elhais from Dubai and Chawkat Houalla from Lebanon. The conference allowed lawyers to discuss and exchange recent developments in the family laws of their home country, and learn from each others' experiences. A range of family law issues were covered, from relocation and parental abduction of children, to the enforcement of maintenance orders.
Alexandra Tribe, a Fellow of the International Academy of Family Lawyers (IAFL) spoke on family law in the UAE, and particularly the legal implications for expatriate families living in Dubai.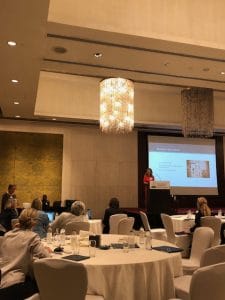 The International Academy of Family Lawyers
The IAFL is a worldwide association of practising lawyers who are recognised by their peers as the most experienced and skilled family law specialists in their respective countries. IAFL was formed in 1986 as the International Academy of Matrimonial Lawyers to improve the practice of law and administration of justice in the area of divorce and family law throughout the world.